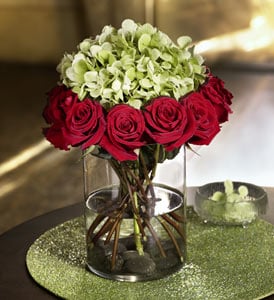 Flower Delivery Dunmore Pennsylvania
Robin Hill Florist delivers flowers to Dunmore, Pennsylvania every day. We also deliver to all Dunmore hospitals, churches and funeral homes.
About Dunmore PA
.Located in Lackawanna County, Dunmore, Pennsylvania, is located near Scranton. It contains nearly 15,000 inhabitants, including famous astronaut Paul W. Richards and Miami Dolphins center Tim Ruddy.
City of Dunmore
Dunmore Pennsylvania Wikipedia
Yelp Active Life in Dunmore
Dunmore's History
Dunmore began as a small township of Providence. This township was settled in 1754; however, this township was dissolved in 1875, and the land was split between a number of different boroughs. Dunmore, which had been unofficially formed in 1835, was officially incorporated as a borough in 1862. Due to the extensive brick, stone, silk, and coal, the population of Dunmore quickly expanded.
Florist in Dunmore PA
Robin Hill Florist was formed in 1957 in a closet-sized storefront in New York City's Hell's Kitchen. The current owners worked in the store during high school and took it over in 1994, and the shop moved to Pennsylvania three years later. The Robin Hill philosophy is to provide their customers with the freshest and highest quality flowers possible. At Robin Hill Florist, we pledge to bring the spirit of the garden to you. You've never seen flowers like ours.
Flower Delivery to all Dunmore Area Hospitals:
Mercy Hospital Wound Care
802 Jefferson Ave,
Scranton, PA 18510
(570) 941-2780

Moses Taylor Hospital
700 Quincy Ave,
Scranton, PA 18510
(570) 340-2100

Mercy Hospital
746 Jefferson Ave,
Scranton, PA 18510
(570) 348-7100

Community Medical Center
1800 Mulberry St,
Scranton, PA 18510
(570) 969-8000

Allied Rehab Hospital
475 Morgan Hwy,
Scranton, PA 18508
(570) 348-1300

Flowers Delivered to These Dunmore Churches
Dunmore United Methodist Church
222 S Blakely St,
Dunmore, PA 18512
(570) 343-3789
Dunmore Presbyterian Church
137 Chestnut St,
Dunmore, PA 18512
(570) 343-6807

St Michael's Byzantine Church
511 E Drinker St,
Dunmore, PA 18512
(570) 961-9167

St Anthony Of Padua Church
303 Smith St,
Dunmore, PA 18512
(570) 344-1209

St Thomas Moore Society
1500 Adams Ave,
Dunmore, PA 18509
(570) 343-0634

St Peters Lutheran Church
1000 Taylor Ave,
Scranton, PA 18510
(570) 344-2701

Church Of The Good Shepherd
1780 N Washington Ave,
Scranton, PA 18509
(570) 347-1760
Sympathy & Funeral Flowers Delivered to these Dunmore PA Funeral Homes
Albert P O'Donnell Funeral Home
2025 Green Ridge St,
Dunmore, PA 18512
(570) 344-1819

Degraw-Roever Funeral Home
2031 Green Ridge St,
Dunmore, PA 18512
(570) 343-4048

Thomas J Golden Funeral Home
2004 Delaware St,
Dunmore, PA 18512
(570) 344-5195

Morell-La Belle Funeral Home
301 Chestnut St,
Dunmore, PA 18512
(570) 344-4714

Carlucci-Golden-De Santis Funeral Home
318 E Drinker St,
Dunmore, PA 18512
(570) 343-6013

Chipak Funeral Home
623 E Drinker St,
Dunmore, PA 18512
(570) 343-8812
Local Zip Code Flower Delivery in Dunmore PA
18509, 18510, 18512
Florist Dunmore PA
Dunmore PA Florist
Flower Delivery in Dunmore PA
Local Florist Dunmore Pennsylvania