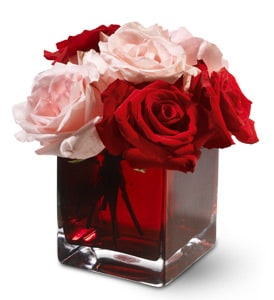 Flower Delivery Hanover Township Pennsylvania
Robin Hill Florist delivers flowers to Hanover Township, Pennsylvania every day. We also deliver to all Hanover Township hospitals, churches and funeral homes.
About Hanover Township PA
.Hanover Township is located in Luzerne County. The township occupies 19.1 square miles of land and, as of the 2000 census, is home to around 12,000 residents.
City of Hanover Township
Hanover Township Pennsylvania Wikipedia
Yelp Active Life in Hanover Township
Hanover Township's History
Hanover Township was established in 1798 by a group of European settlers. Over the years, the township has grown and expanded into a beautiful residential community. While the area was first called "The Barrens" by settlers, the dry wilderness has been tamed over the years, turning it into a gorgeous location.
Florist in Hanover Township PA
Robin Hill Florist was formed in 1957 in a closet-sized storefront in New York City's Hell's Kitchen. The current owners worked in the store during high school and took it over in 1994, and the shop moved to Pennsylvania three years later. The Robin Hill philosophy is to provide their customers with the freshest and highest quality flowers possible. At Robin Hill Florist, we pledge to bring the spirit of the garden to you. You've never seen flowers like ours.
Flower Delivery to all Hanover Township Area Hospitals:
Mercy Special Care Hospital
128 W Washington St,
Nanticoke, PA 18634
(570) 735-5000

Wyoming Valley Health Care
575 N River St,
Wilkes Barre, PA 18764
(570) 552-5300

Wilkes-Barre General Hospital
2a Poplar St,
Kingston, PA 18704
(570) 829-8111
Flowers Delivered to These Hanover Township Churches
Wilkes-Barre Church Of Christ
563 Mott St,
Sugar Notch, PA 18706
(570) 825-6757
Exaltation Of The Holy Cross
420 Main Rd,
Hanover Township, PA 18706
(570) 823-6242

Buttonwood Congregational Church
79 Cist St,
Hanover Township, PA 18706
(570) 823-2879

Christ United Presbyterian Church
105 Lee Park Ave,
Hanover Township, PA 18706
(570) 824-8439

St Peter's Lutheran Church
1000 S Main St,
Hanover Township, PA 18706
(570) 823-7332

Apostolic Lighthouse United
278 Colley St,
Hanover Township, PA 18706
(570) 822-3898
Sympathy & Funeral Flowers Delivered to these Hanover Township PA Funeral Homes
Charles V Sherbin Funeral Home
630 Main Rd,
Hanover Township, PA 18706
(570) 822-3460

George A Strish Inc Funeral Home
105 N Main St,
Ashley, PA 18706
(570) 822-8575

Piszczek-Desiderio Funeral Home
679 Carey Ave,
Hanover Township, PA 18706
(570) 822-9129

Frederick & Snowdon Funeral Home
617 Carey Ave,
Wilkes Barre, PA 18702
(570) 822-2788

Harold Snowdon Funeral Home
607 Carey Ave,
Wilkes Barre, PA 18702
(570) 823-0400
Local Zip Code Flower Delivery in Hanover Township PA
18706
Florist Hanover Township PA
Hanover Township PA Florist
Flower Delivery in Hanover Township PA
Local Florist Hanover Township Pennsylvania