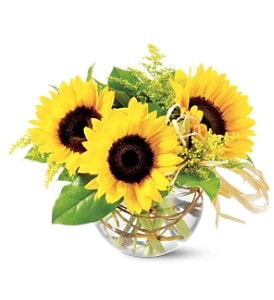 Flower Delivery Moosic Pennsylvania
Robin Hill Florist delivers flowers to Moosic, Pennsylvania every day. We also deliver to all Moosic hospitals, churches and funeral homes.
About Moosic PA
Moosic is located near Scranton and Wilkes-Barre in Lackawanna County. It sits on the Lackawanna River and once was, like nearly all settlements in the region, home to a large coal mining industry.
City of Moosic
Moosic Pennsylvania Wikipedia
Yelp Active Life in Moosic
Moosic's History
Moosic was settled in the late 19th century as a coal mining town. However, the settlement soon became home to silk and canvas manufacturing. Unlike some nearby towns, Moosic has actually continued to grow following the decrease in the importance of coal. What began as a town with only a little over 1,000 people now features almost 6,000.
Florist in Moosic PA
Robin Hill Florist was formed in 1957 in a closet-sized storefront in New York City's Hell's Kitchen. The current owners worked in the store during high school and took it over in 1994, and the shop moved to Pennsylvania three years later. The Robin Hill philosophy is to provide their customers with the freshest and highest quality flowers possible. At Robin Hill Florist, we pledge to bring the spirit of the garden to you. You've never seen flowers like ours.
Flower Delivery to all Moosic Area Hospitals:
Moses Taylor Patient Center
315 S Main St
Old Forge, PA 18518
(570) 457-8838
Continuous Care Inc
162 N Main St
Old Forge, PA 18518
(570) 457-6311

Moses Taylor Hospital
121 Adams Ave
Scranton, PA 18503
(570) 340-2700

Reading Hospital Medical Center
1522 Oram St
Scranton, PA 18504
(570) 969-2459
Flowers Delivered to These Moosic Churches
Baptist Anthony
419 Brook St
Moosic, PA 18507
(570) 457-3345
Assembly of God-Moosic
477 3rd St
Moosic, PA 18507
(570) 457-4663
Bethel Methodist Church
935 Foote Ave
Duryea, PA 18642
(570) 457-2566
Full Gospel Church
1113 Main St
Avoca, PA 18641
(570) 457-5042
Langcliffe Presbyterian Church
1001 Main St
Avoca, PA 18641
(570) 457-4477
Sympathy & Funeral Flowers Delivered to these Moosic PA Funeral Homes
Ruane & Regan Funeral Home
1308 Grove St
Avoca, PA 18641
(570) 457-6549
Ferri Victor M Funeral Home
522 Fallon St
Old Forge, PA 18518
(570) 457-4321
Kniffen O'malley Funeral Home Inc
728 Main St
Avoca, PA 18641
(570) 457-2801
Ciuccio Louis V Funeral Home
145 Moosic Rd
Old Forge, PA 18518
(570) 457-2071
Local Zip Code Flower Delivery in Moosic PA
18507
Florist Moosic PA
Moosic PA Florist
Flower Delivery in Moosic PA
Local Florist Moosic Pennsylvania