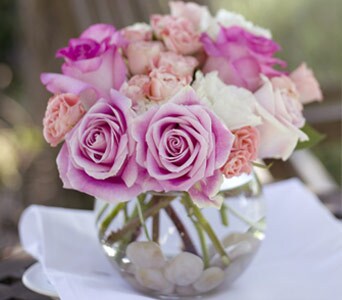 Flower Delivery Nanticoke Pennsylvania
Robin Hill Florist delivers flowers to Nanticoke, Pennsylvania every day. We also deliver to all Nanticoke hospitals, churches and funeral homes.
About Nanticoke PA
Nanticoke, Pennsylvania, is a small city located in Luzerne County. The city is located near the large Scranton-Wilkes-Barre metropolitan area and is governed by a city council.
City of Nanticoke
Nanticoke Pennsylvania Wikipedia
Yelp Active Life in Nanticoke
Nanticoke's History
Nanticoke has its roots in a small store opened by Samuel H. Kress. Later on in 1911, Nanticoke became home to the Concrete City, a section of the city built by the Delaware, Lackawanna, and Western Railroad to provide housing to their workers. It was mostly abandoned in 1924, but today, the area is a historic site. Due to revenue shortages and budget deficits, the city filed for and was granted economically distressed status in 2006.
Florist in Nanticoke PA
Robin Hill Florist was formed in 1957 in a closet-sized storefront in New York City's Hell's Kitchen. The current owners worked in the store during high school and took it over in 1994, and the shop moved to Pennsylvania three years later. The Robin Hill philosophy is to provide their customers with the freshest and highest quality flowers possible. At Robin Hill Florist, we pledge to bring the spirit of the garden to you. You've never seen flowers like ours.
Flower Delivery to all Nanticoke Area Hospitals:
Mercy Special Care Hospital
128 W Washington St,
Nanticoke, PA 18634
(570) 735-5000

Wilkes-Barre General Hospital
2a Poplar St,
Kingston, PA 18704
(570) 829-8111

First Hospital Wyoming Valley
562 Wyoming Ave,
Kingston, PA 18704
(570) 552-3900
Flowers Delivered to These Nanticoke Churches
First English Baptist Church
58 S Prospect St,
Nanticoke, PA 18634
(570) 735-2590

Nebo Baptist Church
75 S Prospect St,
Nanticoke, PA 18634
(570) 735-3932
Nanticoke Christian Fellowship
112 S Prospect St,
Nanticoke, PA 18634
(570) 735-1700

First Presbyterian Church
229 E Main St,
Nanticoke, PA 18634
(570) 735-6449

Nanticoke United Methodist Church
267 E Main St,
Nanticoke, PA 18634
(570) 735-1661

St John's Lutheran Church
231 State St,
Nanticoke, PA 18634
(570) 735-8531
Sympathy & Funeral Flowers Delivered to these Nanticoke PA Funeral Homes
Kearney Funeral Home
22 S Prospect St,
Nanticoke, PA 18634
(570) 735-0150

Davis-Dinelli Funeral Home
170 E Broad St,
Nanticoke, PA 18634
(570) 735-5370

Earl W Lohman Funeral Home
14 W Green St,
Nanticoke, PA 18634
(570) 735-5533

Grontkowski Funeral Home
51 W Green St,
Nanticoke, PA 18634
(570) 735-3340

Stanley S Stegura Funeral Home
614 S Hanover St,
Nanticoke, PA 18634
(570) 735-3700
Local Zip Code Flower Delivery in Nanticoke PA
18634
Florist Nanticoke PA
Nanticoke PA Florist
Flower Delivery in Nanticoke PA
Local Florist Nanticoke Pennsylvania