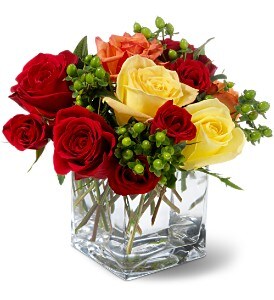 Flower Delivery Plains Pennsylvania
Robin Hill Florist delivers flowers to Plains, Pennsylvania every day. We also deliver to all Plains hospitals, churches and funeral homes.
About Plains PA
Plains is a township in Pennsylvania that is a part of the greater metropolitan area of Wilkes-Barre. The area is the location of the first casino in Pennsylvania, plus it's also the birthplace of Ed Walsh, a hall of famer baseball player for the Chicago White Sox.
City of Plains
Plains Pennsylvania Wikipedia
Yelp Active Life in Plains
Plains's History
Plains is home to more than 10,000 people. It was first settled in 1762, although it was not incorporated until 1851. A number of different highways and interstates pass through the area, including Interstate 81, Interstate 476, and Routes 115, 309, and 315.
Florist in Plains PA
Robin Hill Florist was formed in 1957 in a closet-sized storefront in New York City's Hell's Kitchen. The current owners worked in the store during high school and took it over in 1994, and the shop moved to Pennsylvania three years later. The Robin Hill philosophy is to provide their customers with the freshest and highest quality flowers possible. At Robin Hill Florist, we pledge to bring the spirit of the garden to you. You've never seen flowers like ours.
Flower Delivery to all Plains Area Hospitals:
Wyoming Valley Health Care
575 N River St
Wilkes Barre, PA 18764
(570) 829-8111

First Hospital Wyoming Valley
562 Wyoming Ave
Kingston, PA 18704
(570) 552-3900
Nesbitt Memorial Medical Center
562 Wyoming Ave
Kingston, PA 18704
(570) 552-3700
VA Medical Center-Wilkes-Barre
1111 E End Blvd
Wilkes Barre, PA 18711
(570) 824-3521
Flowers Delivered to These Plains Churches
Living Hope Bible Church
35 S Main St
Plains, PA 18705
(570) 822-0700
Plains United Methodist Church
133 N Main St
Plains, PA 18705
(570) 822-3894
Miner Congregational United Church of Christ
137 Abbott St
Plains, PA 18705
(570) 829-2963
St Peter & Paul Church Rectory
13 Hudson Rd
Wilkes Barre, PA 18705
(570) 825-6663
Landmark Baptist Church
36 Cotton Ave
Wilkes Barre, PA 18705
(570) 820-3955
Sympathy & Funeral Flowers Delivered to these Plains PA Funeral Homes
Corcoran Funeral Home
20 S Main St
Plains, PA 18705
(570) 823-1358
Yeosock Funeral Home
40 S Main St
Plains, PA 18705
(570) 823-1001
Russin Simon S Funeral Home Inc
136 Maffett St
Wilkes Barre, PA 18705
(570) 823-0695
Yanaitis Mark Funeral Home
55 Stark St
Hudson, PA 18705
(570) 822-2416
Mikelski Michael J Funeral Home
293 S River St
Plains, PA 18705
(570) 822-8602
Local Zip Code Flower Delivery in Plains PA
18702, 18705
Florist Plains PA
Plains PA Florist
Flower Delivery in Plains PA
Local Florist Plains Pennsylvania