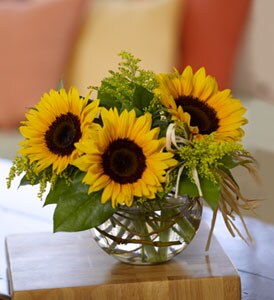 Flower Delivery Scranton Pennsylvania
Robin Hill Florist delivers flowers to Scranton, Pennsylvania every day. We also deliver to all Scranton hospitals, churches and funeral homes.
About Scranton PA
Scranton is located in the northeastern part of Pennsylvania and is the county seat of Lackawanna County. It is the largest city in what is called the Scranton-Wilkes-Barre Metropolitan Statistical Area and is the cultural center of the Lackawanna River valley.
City of Scranton
Scranton Pennsylvania Wikipedia
Yelp Active Life in Scranton
Scranton's History
The area that is now home to Scranton was originally occupied by the Lenape tribe. However, settlers from New England moved into the area in the 1700s. These settlers founded the town of Slocum Hollow. This town grew over the years as the iron and coal industry boomed. Scranton soon became a major production center for railroad rails. In 1866, the city of Scranton was officially incorporated, and it has continued to grow and expand today. Recently, Scranton has become a national name due to the fact that it serves as the setting of the popular sitcom The Office.
Florist in Scranton PA
Robin Hill Florist was formed in 1957 in a closet-sized storefront in New York City's Hell's Kitchen. The current owners worked in the store during high school and took it over in 1994, and the shop moved to Pennsylvania three years later. The Robin Hill philosophy is to provide their customers with the freshest and highest quality flowers possible. At Robin Hill Florist, we pledge to bring the spirit of the garden to you. You've never seen flowers like ours.
Flower Delivery to all Scranton Area Hospitals:
Mercy Hospital
746 Jefferson Ave,
Scranton, PA 18510
(570) 348-7100

Moses Taylor Hospital
700 Quincy Ave,
Scranton, PA 18510
(570) 340-2100

Community Medical Center
1800 Mulberry St,
Scranton, PA 18510
(570) 969-8000

Allied Rehab Hospital
475 Morgan Hwy,
Scranton, PA 18508
(570) 348-1300
Flowers Delivered to These Scranton Churches
Christian Science Society
335 N Washington Ave,
Scranton, PA 18503
(570) 342-6737

St Peters Cathedral Rectory
315 Wyoming Ave,
Scranton, PA 18503
(570) 344-7231

St Luke's Church
232 Wyoming Ave,
Scranton, PA 18503
(570) 342-7654
Christ United Presbyterian
105 Lee Park Ave,
Scranton, PA 18503
(570) 842-8439

Reformed Baptist Church
234 Adams Ave,
Scranton, PA 18503
(570) 341-7242

Elm Park United Methodist Church
712 Linden St,
Scranton, PA 18510
(570) 342-8263
Sympathy & Funeral Flowers Delivered to these Scranton PA Funeral Homes
Eugene A Cusick Funeral Home
217 Jefferson Ave,
Scranton, PA 18503
(570) 342-3191

Frank M Regan Funeral Home
715 Linden St,
Scranton, PA 18510
(570) 344-6041

Chipak Funeral Home
343 Madison Ave,
Scranton, PA 18510
(570) 343-8812
August J Haas Funeral Home
204 Pittston Ave,
Scranton, PA 18505
(570) 343-4064

Ziman Funeral Home Inc
612 E Gibson St,
Scranton, PA 18510
(570) 344-1716

Edward J Chomko Funeral Home
254 Railroad Ave # 268,
Scranton, PA 18505
(570) 342-3657

Thomas P Kearney Funeral Homes
125 N Main Ave,
Scranton, PA 18504
(570) 342-8345

Local Zip Code Flower Delivery in Scranton PA
18501, 18502, 18503, 18504, 18505, 18507, 18508, 18509, 18510, 18512, 18515, 18517, 18518, 18519, 18540, 18577
Florist Scranton PA
Scranton PA Florist
Flower Delivery in Scranton PA
Local Florist Scranton Pennsylvania